'La Qualita e una Tradizione di famiglia'
The statement 'Quality is a Family Tradition' is the driving force that guides the company and continues to be the main focus of a 200 year tradition.
Ingredients
Fratelli Beretta, producer of Prosciutto di Parma®, Prosciutto di San Daniele®, Mortadella, Salami, Proscuitto Cotto and other Italian Specialties, is a family run business that has enjoyed success for almost two centuries thanks to the dedication in producing products of the finest quality and the most distinctive flavor, enjoyed by millions of people.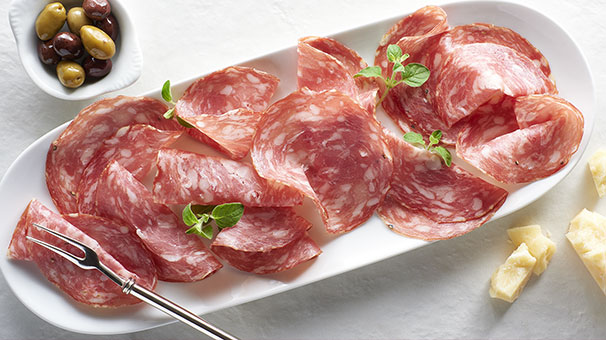 Passion
Today our family is just as passionate about what we do, staying true to our past while looking toward the future to make authentic Italian quality foods that bring people together.
Time
We don't rush what is worth waiting for. This is the mind-set behind our product.